Website Speed Optimization Services in USA
We are a well-known website speed optimization services provider in USA and we've optimized the websites of thousands of businesses since 2021. We can help you get the most out of your website, increase revenue and reduce server costs. Our goal is to make sure that you have a successful website and fast-speed website that generates traffic, higher ranking and provides an amazing user experience for your visitors.Initially we focus only UNITED STATES clients who needs to increase website speed in white-hat way,WigMarketing also providing FREE website optimization services in USA clients,We don't charge anything for basic corrections and for consultancy.

If your website loads slowly or it takes too long to load, you may lose some customers. At the same time, slower websites are more prone to security breaches and their pages become vulnerable to hacking attacks.So contact with WigMArketing SEO teams they will assist you to increase your website speed.
Why you need increase website speed?
Increase Search Engine Ranking

Reduce server costs and bandwidth usage

Increase revenue by 40% if you're an E-commerce Website

Ensure your pages are as secure as possible

Reduce the risk of hacking attacks

Retain customers and prevent lost revenue

Ensure a good performance of your online shop

Improve the user experience

Increase the share of Google organic traffic

Ensure that your site can handle high demand on holiday days and Fridays.
Explore site speed optimization services plans
$2,000 Annually (Save $400)
Best for websites 300 pages
Best for 45,000 Monthly Pageviews
$3,000 Annually (Save $600)
Best for websites 500 pages
Best for 90,000 Monthly Pageviews
$4,000 Annually (Save $800)
Best for websites 500+ pages
Best for 1,000,000+ Monthly Pageviews
Still confused which plan is perfect for your website? We also send you custom plan.
Why Speeding up your website important?
The conversion rate of a slow website drops by 50%.
Every website requires audiences in order to succeed, and every website must meet its conversion rates in order to be successful. Slow websites can result in a significant decline in conversion, which is something you do not want, do you? As a result, do not allow your website loading speed to turn away potential customers.
Pages That Load Quicker Obtain a Better Position in Google's Search Results
The speed of your website has a direct impact on your search engine optimization (SEO) position. Visitors will leave your site because they'll have to wait for it to load, or they will instead visit a faster site. Google is aware of this, and as a result, websites rise in Google search results rankings quickly. If you want to be found in Google's search results, you'll need to speed up your website.
Mobile users should be compelled to take action.
Mobile phones are steadily making their way into the digital realm. You can't compete until you have a mobile-friendly, fast-loading website. However, many websites take a long time to load on mobile devices, making it critical to make yours mobile-friendly.
Region of slow loading website
Cache Richmond VA is a mechanism used by websites that helps speed up how quickly resources are delivered from a server location to an end -user. There are many benefits to having a website caching set up, you can save on bandwidth costs by serving your content from the same source as commonly used web tools like Google search data or social media statistics it has already been seen and shared.
Some bugs can take a long time to be corrected and that momentarily slows page loading. For example, if there is a problem with your WordPress website, another pressing matter needs to be managed and may result in slow webpage loading times.
Flash based Content on your Website
When you have HTML5 version of the page, all of those Flash exploits will automatically be converted to web pages using a single codebase rather than many different files for each action needed by Flash Muppets . You might not see any changes at all if you load this type of site without JavaScript enabled but most likely it makes no difference since most of it has been turned off by default in modern browsers.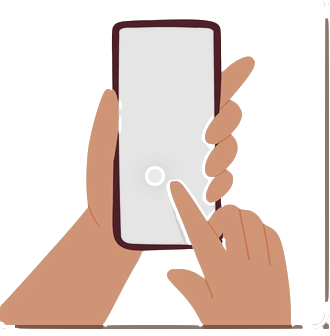 What we will do for Increasing website Speed?
1.We will do SEO for increasing site speed
We will do Website Optimization for increasing your site speed (this is often called "link building").
Or, if you prefer and need to optimize just one page or blog post on your website that has some serious issues with loading time, SEO Link Building can help you as well – it's a way to improve usability by giving high-quality links pointing back at the page that requires improvement; even though these pages may not really be very high in the Search Engine Results Pages (SERPs) any more, links are an important ranking factor.
2. We will do Database Optimization for Fast website loading Speed
We'll choose the database which you want to optimize, then we perform advanced MySQL optimization process such as Index Use Statistics and Cleaning Query. Especially this searching alone can save lot of time in "obtaining information from DB". Then we write query plans to make queries according to your criteria and fine tune them using Galera monitoring tools so that it can be performed by the fastest connection instead of wasting time on the individual query. Afterwards optimizing takes only 3 or 4 hours and you have Professional Database Optimization returns.
3.We will Optimize Image for Increasing site speed
Optimize images for increasing site speed and reduce the size of gmos to a maximum. We will optimize all your images because images take up a big percentage of most pages loading time and they consume a lot of bandwidth too so it is necessary to speed them up as well if you want detailed knowledge about our services – read more here
4. We will Reduce unused Java script file
Optimize all CSSs, javascript files with compressor-js if need be or downsize them even further if you don't want such a huge file. There is no need to change the Media type of your images in HTML code anymore. Now all web browsers will cache them and whenever requested lookup these files from their cached ones instead even if they are not on the disc as this function has been realized by Google which might lead to longer page load time reduction.
5. We will Increase CDN Speed
If you are doing more than 10.000 images on your website then it is yet another important factor to consider, even though Content Delivery Network (CDN) that delivers pages faster from many geographically dispersed locations seems not very beneficial for search engines anymore because most of the users use mobile devices and every byte in a page loads fast no matter if it has travelled through few servers or hundreds of lines which would mean that there are 'no-cost', immediately available lines that actually consume bandwidth in your website.
6. We will Minify Javascript so that it is less slower
Minifying your javascript code won't make much difference as apposed to compressing js files and most of the modern browsers already do this. You need all html documents in a single file, not broken into many pages separated by > (greater than) sign at least when you are trying to optimise for search engines because it makes more sense for Google's algorithms study text on one page itself and not on many pages as it is with images. If you choose to minify javascript then always make sure that files are PNG, JPG or GIF avaible because the other file types will later be automatically converted into tiny compressed versions of these formats for better serving in all web browsers at the end.
WigMarketing team will increase your site speed,showing you proof score 95% ,don't late don't go unqualified person for website speed services because we providing both FREE & PAID website speed optimization services for USA clients.
Contact us now at  admin@wigmarketing.com
If you have WordPress website do follow this term
There are many ways to make your WordPress site faster. You can make it faster by using these methods:
Cache plugins

Database Optimization

CDN hosting

Server Management
Best Suggestions for Increasing Page Speed by yourself
Page speed optimization is one of the most important factors that determine your website's performance. A faster site can improve conversion rates, increase revenue, and decrease bounce rates.
The first step in optimizing your website is to find out what kind of content you are producing. If you are writing articles or blog posts, you should use WordPress SEO plugins like Yoast SEO and All In One SEO Pack to make sure they're optimized for search engines like Google. If you're using a CMS like Shopify or WordPress then we recommend using the Shopify SEO plugin for better speed optimization results.
You should also focus on meta data tags because these tell search engines what keywords your content is about so they can index it properly and show it up in relevant searches. You should also ensure that images have alt text added so they don't get removed by spam filters which would reduce visibility of your content on search engine results pages (SERPs). Finally, link building can help build trust with visitors so they spend more time on your site and become loyal customers rather than leaving after one visit.
How much does a license cost for this kind of website speed
optimization service and what does it include?
To answer this question, we need to understand what kind of website speed optimization service is it.
Website speed optimization services usually involve various components like:
Site Speed Optimization 

Page Speed Optimization 

Mobile Page Speed Optimization

Performance Analysis 

Site Performance Monitoring 

Traffic Analytics 7. Domain Hosting 

Web Development Services 

Apache and Nginx Web Hosting 

Operating System migration 

Website Design 

Lift-off page optimization 

Front End Optimization for Search Engines 

Conversion Rate Optimization
In general, a website speed optimization service includes all the above components 
including with some additional optional ones like:
Managed WordPress hosting platform 

Domain names

Genuine Premium Sub Domains

Easy to use Blogging
Frequently Asked Questions
What is the best website speed optimization service?
There are many website speed optimization services out there but the one that is the best is the Website Optimization Solution.
Website Optimization Solution is a web development service that focuses on site performance and code quality. Its mission is to make sure your website or blog performs at its maximum potential by using technology, expertise, and process.
Which one is better: cloud-based or on-premises website speed optimization service?
There is no right answer to this question because both services have their own advantages and disadvantages.
Cloud-based website speed optimization service providers have the advantage of offering you a fully managed service where you don't need to worry about installing or configuring any software on your server, managing the infrastructure or maintaining it. The provider manages all these aspects for you and provides real-time performance reports that let you know how well your site is performing from a user's perspective.
On-premises website speed optimization service providers also offer features like installation, configuration, support and monitoring which are not offered by cloud-based solutions.
How can a website speed optimization help your company's bottom line?
A website speed optimization is one of the many important factors that determine how much your company's bottom line will improve.
A slow website means a lot of lost time for visitors, which could lead to them leaving and not returning. This can also cause your site to lose rankings in search engines, making it difficult for you to get customers from other websites or social media platforms.
The best way to make sure your website has a fast loading speed is by hiring someone who knows what they are doing and have experience with optimizing websites. They will be able to tell you exactly what is causing your site to load slowly and give you solutions on how they can fix it.
What is the best website speed optimization service?
There are many speed optimization services that you can use to increase the loading speed of your website.
Some of the best websites for speed optimization include:
Cloudflare

PageSpeed Insights

Gzip compression

Browser caching

Modifying images in HTML code
Can you say something about CDN hosting?
CDN hosting is the most efficient way to host a WordPress or any CMS website. The first 2 methods only helps if you have a slow hosting provider. You may not get your money's worth out of that, since they might overprice their services because of their reputation in businesses and other websites, which is why we recommend CDN hosting management for our customers who want us to optimize there sites for them automatically.
Are there any drawbacks to using a website speed optimization service?
Yes, website speed optimization services may have some drawbacks.
The first one is that it can cost you a lot of money to maintain and update your website. If the website speed optimization service provider is not well-versed in designing websites, then they will be unable to create a unique layout for your site which will result in visitors leaving after visiting the homepage. Critical content – this would include images, documents and other information that must be accessed by your visitors. When the speed of a website is affected by too many critical sections being crawled for search engine crawlers it can cause low loading speeds which will ultimately result in loss of traffic to your site.
What is Web Performance Optimization?
Web Performance Optimization is the process of improving the speed, efficiency, and availability of a website or web application.
The following are some key aspects that you should consider before optimizing your website:
What type of hosting service do you have?

What software stack is your website running on?

How much traffic does your site get per month?

Is there an SSL certificate installed on your site?

What sort of caching strategy is in place for your website?
What Is benefit of speed optimization?
Speed optimization will improve your site's performance, as well as increase its speed.
A website can feel slow even if it is not below normal load time; in order to fully grasp the full potential of a web page, users must have access to all components and features without any delays or choppiness that may cause distraction and frustration. If you are looking for an alternative design solution on your site but do not want to spend much money
on it, you could change the design and features relatively quickly while maintaining high optimization.
Faster loading speeds

Higher visitor satisfaction rates

Higher conversion, bounce rate and website traffic
maximize revenue